The most important aspect of colour is how to use it. We have warm colours of reds, oranges and yellows. Cool colours are the greens, blues and purples.
You can improve your mood with colour. It is a powerful design tool that can make rooms in your home feel more comfortable, more calm, more cheerful or dramatic. Colour makes a small room feel large or if you have a spacious room, colour can make it more intimate, without the time and expense of moving walls.
Be aware that there are colours you should hesitate to put on your walls, like browns, bright reds or yellows. For the selection of what colour to use for your space, take into consideration the size of the room and the activities done. I do not recommend putting a predominant red in a bedroom if you wish to sleep well. Be careful with dark, rich jewel tones as well. Personally, I find that painting only one wall is dated, but it does depend on what colour you decide to use. If you have three walls in a neutral and one wall in a jewel tone, it will make the one wall feel very small. Your selected colour should be on all walls, enabling the space to feel open and spacious. Keep to the neutrals of off-white, cream or ivory.
Under the influence of various colours, we can feel and think differently. Cool colours are calming, and warm colours are stimulating.
There are five tips when choosing a colour:
Consider the purpose of the space when choosing a colour, not personal taste or popular trends.
Earthy and muted tone-on-tone colours provide a holistic look of consistency and harmony and make it easy to rearrange groups of furniture as necessary.
Use colour to delineate different types of zones and make navigation easier.
Think about the effect of contrast to enhance a function or desired behaviour.
Avoid combining several different bold colours or patterns on large surfaces. It causes negative distractions.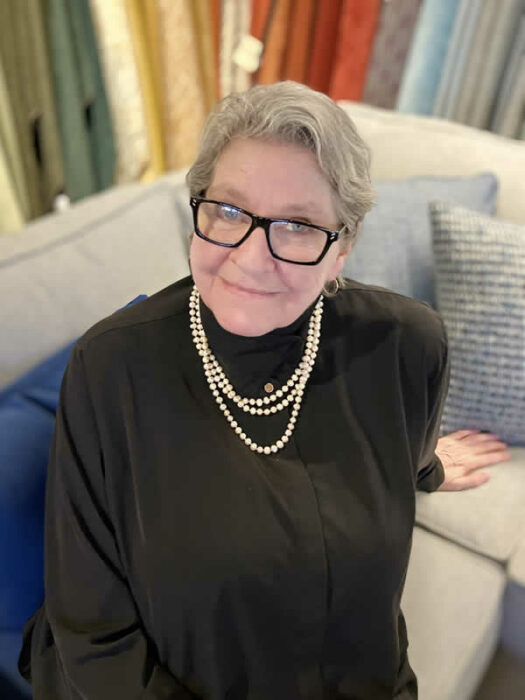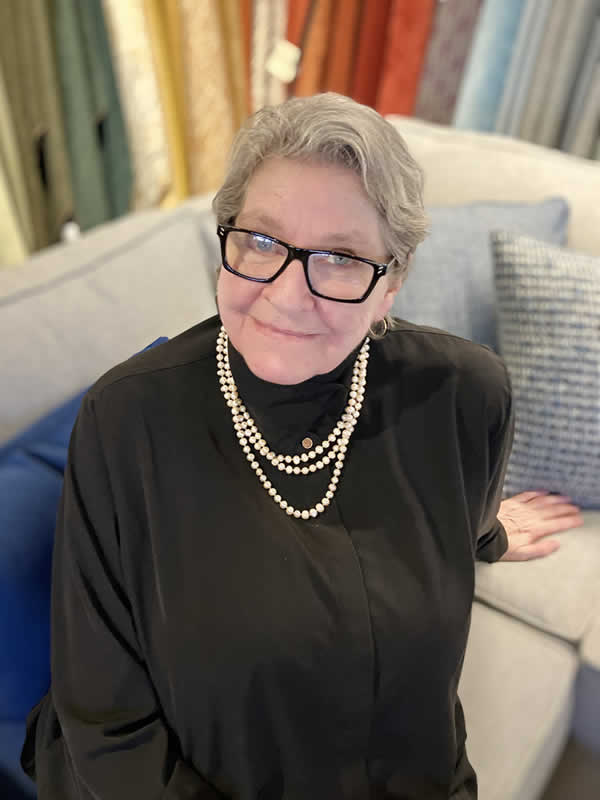 Missy Kennedy
Interior Design Expert
missy@sofasogood.ca
Missy brings decades of creative design solutions to our clients.  With her background in design, she shares her extensive retail experience with the customers of Sofa So Good.  Whether helping with the selection of fabric for upholstery needs or space planning with graph paper, Missy will explain how to achieve successful layering techniques, the easy way to create colour schemes, how to approach downsizing, as well as unique ideas for home styling a new space. Missy is available for home calls and in store consultations and looks forward to working with you.