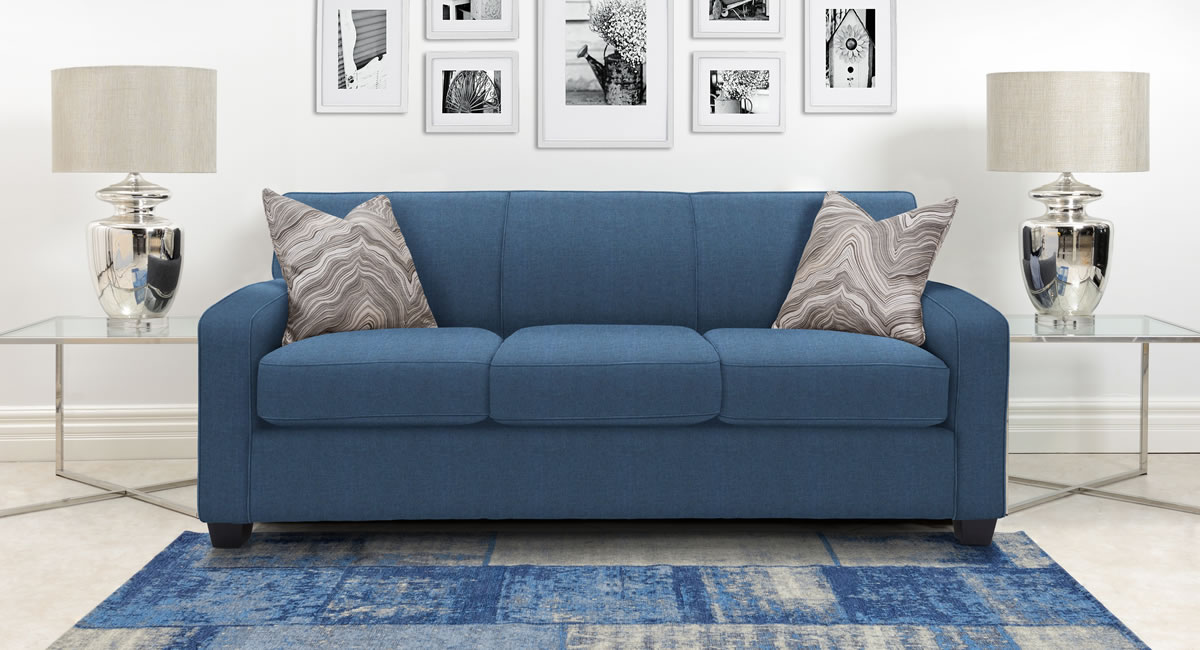 The Trent Sofa Beds are now in stock in up to 4 colours, all on sale and ready for immediate delivery. (Queen shown above)
Trent Double Sofa Bed for only $2399 (Regular $2950)
Trent Queen Sofa Bed for only $2599 (Regular $3200)
Trent Queen Sofa Bed w/ Bumper for only $2799 (Regular $3770)
---

Lancaster is now in stock. We have 3 colours of top grain leather, ready to go. Each one comes with an extra large storage chaise, storage drawer, a recliner and a USB port.
ON SALE for only $3990 (Regular $9580)
---
We are open daily 11am-5pm
Walk-ins are welcome

Book an appointment with a Sofa Expert!
Book an appointment with our Interior Designer!
---
Sofa So Good
Presents
The Basics of Interior Design
Sofa So Good will be hosting an informative and lively study of residential interior design. The course will run for two evenings, Wednesday February 15th from 5:30 pm until 7pm and Thursday, February 16th from 5:30 until 7pm. The participants will learn how to use the elements of design on the first evening and the principles of how to apply the elements to create most of the home you live in. This is an excellent introduction to space planning, colours, scale and styles.
Instructor Missy Kennedy, Sofa So Good lead designer, is a graduate of Metropolitan Toronto University (formerly Ryerson) and Sheffield School of Design. She was the instructor of the Basics of Design for Vancouver School Board's continuing education evening classes for many years and held positions with Ethan Allen, Scandesigns and Briers Home Furnishings.
The sessions are open to ten participants only. Please contact missy@sofasogood.ca or call her at 604-879-4878 for more information.
---

Proudly Canadian

As a small family run business, we are navigating uncharted territory just like you. We feel incredibly fortunate to have a strong relationship with our Canadian manufacturers. More than 800 people across the country (300 in the Lower Mainland) make our upholstered items and directly benefit from your purchase. 800 Thank You's
Please support local small businesses like us when you come out of hibernation.
---
We have a 4.8 star rating on Google
With over 230 reviews! Read more on Google.
---
When you buy a sofa from far, far away, most of the money you spend also goes far, far away… not to mention other possible mishaps along the way (sofas can't swim!)

Buy Canadian… better still, buy local. When you support small, local, family owned business, you can take pride investing in our local economy. We love that, and you should too!
---